2019 ALH Texas Patrons of the Year
Anita & Gerald B. Smith
Anita & Gerald B. Smith are well-known and beloved arts patrons, collectors, and lifelong Houstonians who have been an important part of the Texas arts community for over three decades. As leaders in the arts community, their creativity, passion, and skills have made a deep and lasting mark on Texas, and they understand the value of artists and the arts. Dr. Alvia J. Wardlaw, Director/Curator at the University Museum at Texas Southern University views the Smiths as being among the most significant supporters of the arts in Texas. Wardlaw states "Anita and Gerald are central to the remarkable arts community that makes Houston such a unique city. Their commitment to arts institutions is profound and personal, and the reach of their impact is global." Dr. Wardlaw added, "As collectors, the couple's taste is classic yet avant-garde, at once subtle and bold, and evocative always of an intellectual curiosity. With a quiet and generous accessibility, the Smiths have mentored countless art students, emerging artists and art patrons."
For most of their nearly 25 years together, the Smiths have owned historic residences in Houston - a Courtlandt Place mansion built in 1912, followed by one in Shadyside that dates to 1921. Their eclectic art collection, which they have amassed over about 35 years, includes a wide variety of artwork by renowned artists such as Charles White, Romare Bearden, Elizabeth Catlett and Norman Lewis, along with important Texas artists such as John Biggers, George Smith, Angelbert Metoyer, Kermit Oliver, Dorothy Hood, David McGee, Floyd Newsome and George Smith, to name just a few. In talking about the collection, Gerald B. Smith states: "Art warms an environment aesthetically. It's what we add as our personal signature; that exclamation point that brings vitality to an environment."
Anita Smith dedicates her time to many local and national art and community organizations. Throughout the years she has been honored by several institutions and is currently serving on the Memorial Park Conservancy Board, the Children's Museum of Houston Advisory Board and is a member of the Missouri City Chapter of the Links Inc, a national service organization.
Gerald B. Smith is the Chairman and Chief Executive Officer of Smith Graham & Co. A graduate of Texas Southern University with a BBA in Finance, Gerald received an Honorary Doctorate Degree from his alma mater in 2012, where he has established the Gerald B. Smith Center for Entrepreneurship and Innovation to help young people of color better compete in today's business environment. In addition to his business leadership, Gerald also dedicates time to many civic and community organizations.
Anita and Gerald are founding donors of the Smithsonian National Museum of African-American History and Culture. They have also served as members of the Ensemble Theatre Founder's Circle, and the Artistic Director's Circle of Alvin Ailey American Dance Theater. Most recently, the City of Houston proclaimed Gerald B. Smith and Anita Webber Smith Day for their history of extraordinary community and philanthropic giving. The couple have been married for 32 years and have three sons – Marcus, Jackson and Jordan – and one daughter – Joy.
2019 ALH Texas Artist of the Year
Margarita Cabrera
For the past two years, Margarita Cabrera, born in Monterrey, Mexico, has lived and worked in San Antonio, Texas, where she is currently finalizing the creation of a monumental, collaborative community tree of life. Cabrera's Árbol de la Vida: Voces de la Tierra, originally commissioned by San Antonio's River Foundation, is a steel structure standing 40 feet tall and 80 feet in diameter and is slated for completion this May 2019. The "Árbol" sits near San Antonio's Mission San Francisco de la Espada, and is the artist's largest creation to date. It serves as a visual testament to Cabrera's appreciation and belief in the local community, who partnered with the artist to create the tree of life, as well as to San Antonio's mission history and ranching heritage.
Over the course of the last two years, Cabrera hosted numerous community meetings and taught instructional clay workshops, collaborating with locals, artists and non-professional artists, on what the project visually represented and would entail from conception to completion. The result is a mesmerizingly beautiful symbol of unity and history, reflective of the over 700 vibrant clay sculptures that adorn the tree branches, each created by a local resident and symbolic of their personal and familial histories. The clay ornaments cover Cabrera's tree of life, visually depicting subjects ranging from fruit, vegetables, local industries, animals, and objects emblematic of the diverse communities of South Texas. The deep, collaborative spirit of this project symbolizes the passion behind Cabrera's artistic philosophy, synergizing her creative energies as an arts leader and organizer ardently aware of and responding to the social-political zeitgeist of our times through practice and belief.
Cabrera is recognized for her sculpture and installations featuring a diverse range of media, including fabrics, steel, copper, wood and ceramics. The "Árbol", however, highlights another key component of Cabrera's career – her desire for and the importance of community collaboration and engagement. She is an educator and instructor on historical Mexican handicraft methods, encouraging those around her to learn by giving them agency and opportunity through her collaborative projects. Cabrera's artwork, from her soft-sculpture border plants depicting various species of cacti and desert flora, to her ceramic tractors adorned with fragile butterflies, emphasize her concerns with social-political issues surrounding immigration, border politics, just work environments, and the importance of transforming the local community through art. She often engages with community members through her projects by including them in the act of creation, resulting in a collaborative, public work of art reflective of community energies and the surrounding environment. The "Árbol" is a masterpiece and just such a project – embodying Cabrera's past and future as an artist and activist. Her projects give a voice to local communities and artists, encouraging their personal growth, artistic education, and support of each other.
Cabrera has moved frequently throughout her life and career, living in Utah, El Paso, Houston, and working as an assistant professor at the Arizona State University Herberger Institute for Design and the Arts in Tempe, AZ. Cabrera often felt a sense of isolation as a young immigrant living in Utah and turned to art as a means of dealing with these thoughts; later moving with her family to El Paso, she became aware of surmounting border politics and social-political issues as a high-school student, which would eventually fuel her artistic process and creative output. Cabrera pursued artistic studies and received her MFA from Hunter College in New York, NY (2007). Early exhibitions include collaborative projects at Houston's Box 13 ArtSpace and the Houston Interfaith Worker Justice Center, who helped Cabrera engage with local immigrants that played a key role in the creation of her work Space in Between.
Forthcoming projects include the monumental installation and community collaborative project Árbol de la Vida: Voces de la Tierra in San Antonio, TX (discussed above, slated to open May 2019) and her upcoming Texas Artist of the Year exhibition with Art League Houston, Houston, TX (solo, September 6 – November 2, 2019). Her work is currently on view at the Ogden Museum of Southern Art, New Orleans, LA (Margarita Cabrera, solo, presented at the Ogden by the Center for Southern Craft and Design, March 28 – May 12, 2019). Recent exhibitions include features at the Dallas Contemporary, Dallas, TX (It is Impossible to Cover the Sun with a Finger, solo, January 27 – March 17, 2019), and the Craft & Folk Art Museum, Los Angeles, CA (The U.S.-Mexico Border: Place, Imagination, and Possibility, group, September 10, 2017 – January 7, 2018). The artist is also scheduled for an exhibition at the Art Museum of Southeast Texas in Beaumont, TX (solo, December 14, 2019 – March 1, 2020).
In talking about her work, Cabrera states: "My work centers on social-political community issues including cultural identity, migration, violence, inclusivity, labor, and empowerment. I create sculptures made out of mediums ranging from steel, copper, wood, ceramics, and fabric. I have worked on a number of collaborative projects at the intersection of contemporary art practices, indigenous Mexican folk art and craft traditions, and US- Mexico relations. In addition to studying and preserving endangered cultural and craft traditions, these projects have served as active investigations into the creation of just working conditions and the protection of immigrant rights. My emphasis is on creating a social consciousness through my work, generating solutions to these problems through my art and empowering all members of highly diverse communities.
In recent years, I have especially focused on community art collaborations, producing work that has engaged international and local communities in transformative practices. With these works, we have created art pieces that serve as cultural and historical artifacts that value and document the experiences, struggles, and achievements of those who have found their way, often through migration and exceptional sacrifice, to new places where they now work to contribute meaningfully within their communities. This work is both individually and collectively inspiring to all participants and local populations."
Cabrera has exhibited her work with several galleries including Talley Dunn Gallery, Dallas TX; Ruiz-Healy Art, San Antonio, TX; 516 Arts, Albuquerque, NM; Sara Meltzer Gallery, New York, NY; Walter Maciel Gallery, Los Angeles, CA; and Snyderman-Works, Philadelphia, PA. Numerous Texas institutions of note have featured her artwork, including the Museum of Fine Arts, Houston and Contemporary Arts Museum Houston, McNay Art Museum in San Antonio, and the El Paso Museum of Art in El Paso.
Outside of Texas, Cabrera's work has been exhibited at the Los Angeles County Museum of Art, Los Angeles, CA; Smithsonian American Art Museum, Washington, DC; Sweeney Art Gallery at the University of California, Riverside, CA; Sun Valley Center for the Arts, Ketchum, ID; and El Museo del Barrio, New York, NY. She is the recipient of numerous accolades, including the Knight Artist in Residence at the McColl Center for Art + Innovation in Charlotte, NC (2012), as well as a Joan Mitchell Foundation Grant (2007). Cabrera's artwork is in public collections throughout the nation, including: Museum of Fine Arts, Houston, TX; Solomon R. Guggenheim Museum, New York, NY; Smithsonian American Art Museum, Washington, DC; Seattle Art Museum, Seattle, WA; and the El Paso Museum of Art, El Paso, TX.
2019 ALH Lifetime Achievement Award
Betty Moody
Those versed in the Texas art world know that Betty Moody is a beloved and respected icon in the art community, recognized for her championship and unfailing support of Texas artists. Integral to Moody's career, practice and passion is her focus on the artist. She has always put their interests, careers, futures and legacies at the forefront of her mission. Betty Moody and her gallery, founded in 1975, have fervently worked over the years to place their artists into significant public and private collections, assisted with exhibitions and publications, supported artistic vision and growth, and served as a mentor, assisting their artists in navigating the often-intimidating contemporary art world. Moody's championship of Texas artists, however, expands far beyond the present. In addition to representing contemporary artists, many of whom have been with the gallery for numerous years, Moody Gallery has continued to exhibit artists that were part of the gallery's original core, going back to the early years at their founding River Oaks location, including: Terry Allen, William Christenberry, Pat Colville, Roy Fridge, Luis Jiménez, Lucas Johnson, MANUAL (Ed Hill & Suzanne Bloom), Al Souza, Gael Stack, Bill Steffy, and Arthur Turner.
Betty Moody, in this sense, has focused her career on supporting both established and emerging artists, and her expertise and passion continue to fuel the Texas art world. She recognizes the importance and need for artists to have the support of not only a gallery, but also a friend and mentor, as they grow as an artist and determine the scope of their career. "The history of the visual arts in Houston cannot be told without Betty Moody and the legacy of Moody Gallery," says Michael Bise (Moody Gallery artist, Houston, Texas). "As an artist represented by Betty for fourteen years, I'm privileged to call her a friend and to have learned from her what it means to successfully operate a commercial art gallery with integrity. For Betty, a work of art is not merely a thing to be bought and sold - above all, it is the singular creation of the artist. For over forty years, Betty has helped shape and sustain the careers of her artists by placing their work in respected private and public collections while always understanding the deep truth that real art is priceless. The entire staff and many artists at Moody Gallery have benefitted from Betty's example. This Art League Houston Lifetime Achievement Award honors not just a legacy but anticipates a future built on that legacy."
Moody Gallery opened to the public on September 13, 1975, in the River Oaks Shopping Center off of West Gray. Moody's first exhibition that fall featured noted Houston artists Lamar Briggs, Lucas Johnson, Stanley Lea, Charles Pebworth, Fritz Scholder, and Arthur Turner. Moody Gallery, from its inception, has made Texas contemporary artists their focus – featuring both established, emerging and contemporary artists living throughout the state. This was a lively time in the art world, where artistic personalities mirrored the wildcatter spirit of Houston, shaping the dynamic, vigorous community rife with originality and vision that we see today. Moody's role has been a constant throughout the years, offering both creativity and stability to the gallery world, often setting the standard for Houston's commercial gallery scene. In 1985, Moody Gallery, along with Hadler-Rodriguez and Butler Galleries, relocated to what is now the Kirby area. They were later joined by other Houston galleries of note, including Hooks-Epstein, Tibor de Nagy Gallery (later known as Watson Gallery), McMurtrey Gallery, and Davis-McClain Gallery. This group was eventually coined Gallery Row in the Upper Kirby District.
There is a welcoming, warm sense of community at Moody Gallery, which, according to gallery artist Arthur Turner has been part of the space and atmosphere from the beginning. Turner remembers a large, contemporary table in the gallery surrounded by chairs from Mexico. Artists during these early years would often gather in this space – seeking communal ground and a place for what were undoubtedly lively discussions and happenings – certainly occasions of historical significance to Houston art and cultural historians. This atmosphere continues into the present day – whether you are visiting during an opening or stopping by one afternoon to see an exhibition, warm smiles, intelligent conversation, and laughter are often on the agenda. Rebecca Rabinow, Director of the Menil Collection, Houston, states, "Betty Moody has been an integral part of the Houston art scene for more than four decades. Since she first opened her gallery in 1975, she has championed American artists, especially those with Texas roots. In addition to her deep knowledge, Betty's warm smile and kind disposition have won her fans throughout the city and far beyond. The Menil Collection is honored to consider her a friend."
Born in Memphis, Tennessee and raised in Nashville, Moody attended the University of Kentucky in Lexington where she received her B.A. in 1966. Three years later she moved to Houston, where she was hired by Ben DuBose of DuBose Gallery. She worked with DuBose until 1973. After working for one year at Ars Longa Gallery, Moody opened her own space in the River Oaks Shopping Center in 1975. Moody Gallery is currently celebrating their 44th year as a gallery in Houston, Texas. Their location off of Colquitt was purchased by Moody and her husband, Bill Steffy, in 1983. Construction was underway by 1984, and the gallery officially relocated to what is now their current location in 1985. Steffy, an acknowledged jeweler and sculptor, was also represented by Moody Gallery. He was an architect by training and designed the Moody Gallery building as well as the addition to the gallery completed in 1990. In 1995, Steffy and Moody purchased land in the country near Brenham, where Steffy also designed a home and studio.
In addition to the rigorous exhibition programs and aspects of running Moody Gallery, Betty has participated in numerous panels, juried exhibitions, lectures and workshops throughout the state. She has also served on host committees and on the board of directors for many arts and non-profit organizations, including Houston's FotoFest, Texas Accountants and Lawyers for the Arts, and the Texas Fine Arts Association. Moody Gallery is the recipient of several accolades, including: Best Art Exhibit "Luis Jimenez: Prints, Drawings & Sculptures" from the Best of Houston Award (Houston Press, 2015); Best Commercial Art Gallery from the Best of Houston Award (Houston Press, 2006 and 2015); Ultimate Art Gallery Award (2007 Readers Pick of the Houston Chronicle); Best Show in a Commercial Gallery Nationally "David Ireland, Jess and Al Souza" (International Association of Art Critics USA Award, 2005-06); and "James Drake - City of Tells" (International Association of Art Critics USA Award, second place, 2004-05). From 1975-80, Moody served as an outreach course instructor at the Glassell School of Art, Museum of Fine Arts, Houston. In 2000, she was awarded with the Legend Award from the Dallas Visual Arts Center. Moody served as President (1988-91) and Vice-President (1977-81) of the Houston Art Dealers Association, and was also a Charter Member of the organization.
Moody Gallery's rich history of supporting contemporary American artists with an emphasis on Texas is evidenced by their devotion to the success of their artists and the high standards presented through the gallery. The Art League of Houston's prestigious Texas Artist of the Year award has recognized numerous Moody Gallery artists, including Charles Pebworth (1987); Lucas Johnson (1996); Gael Stack (1997); Luis Jimenez (1998); Al Souza (2006); Melissa Miller (2008); and Mary McCleary (2011).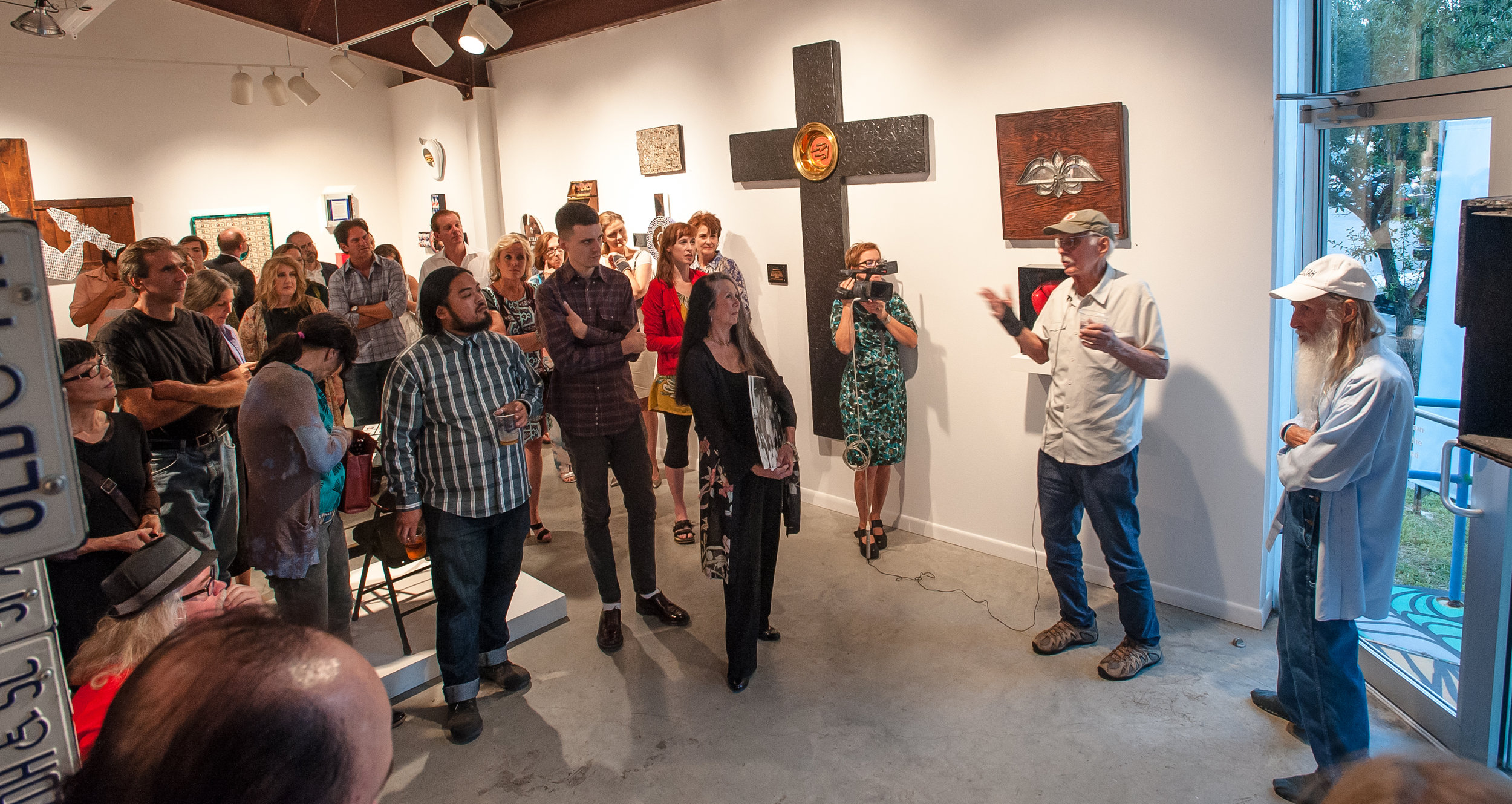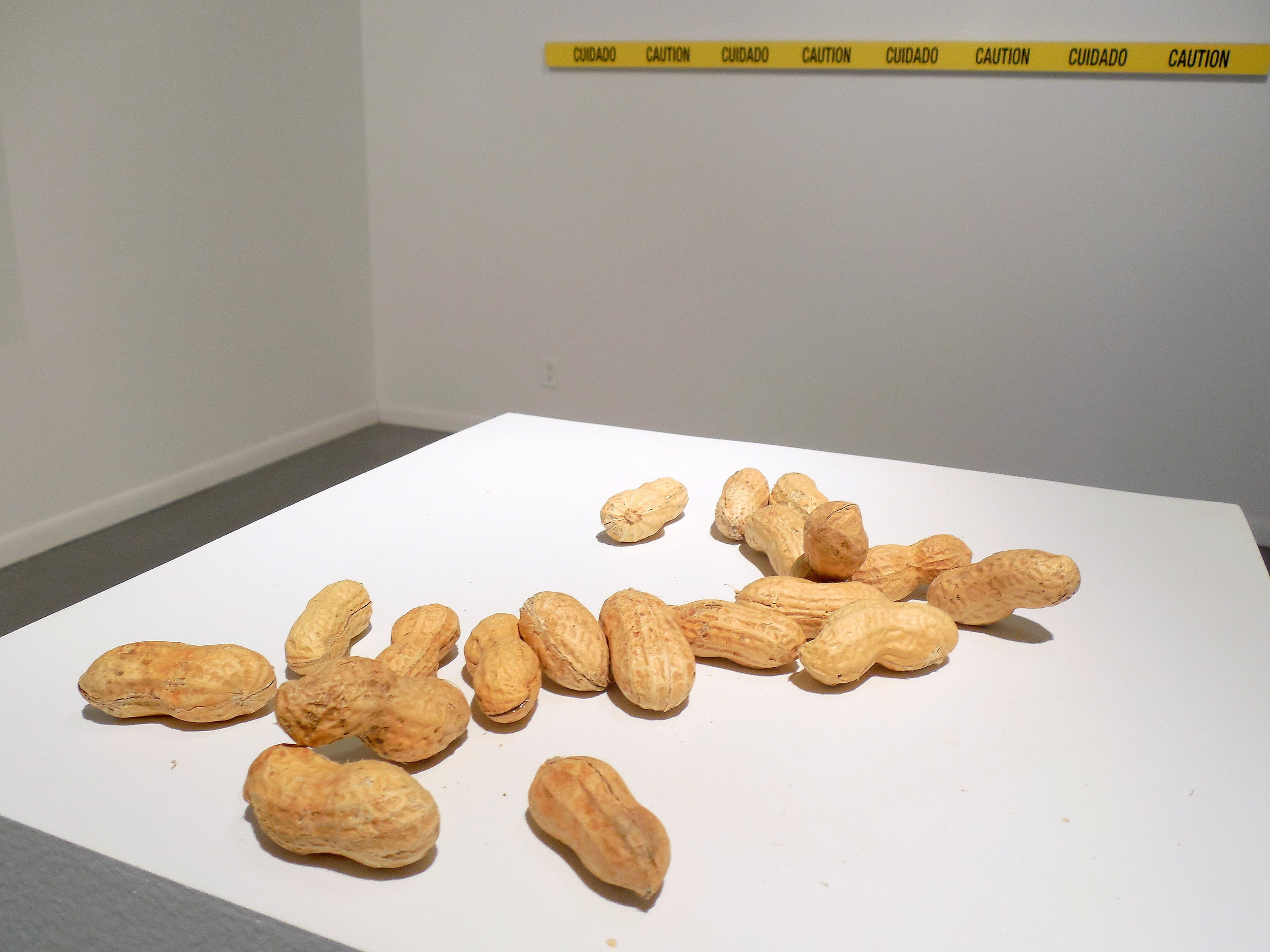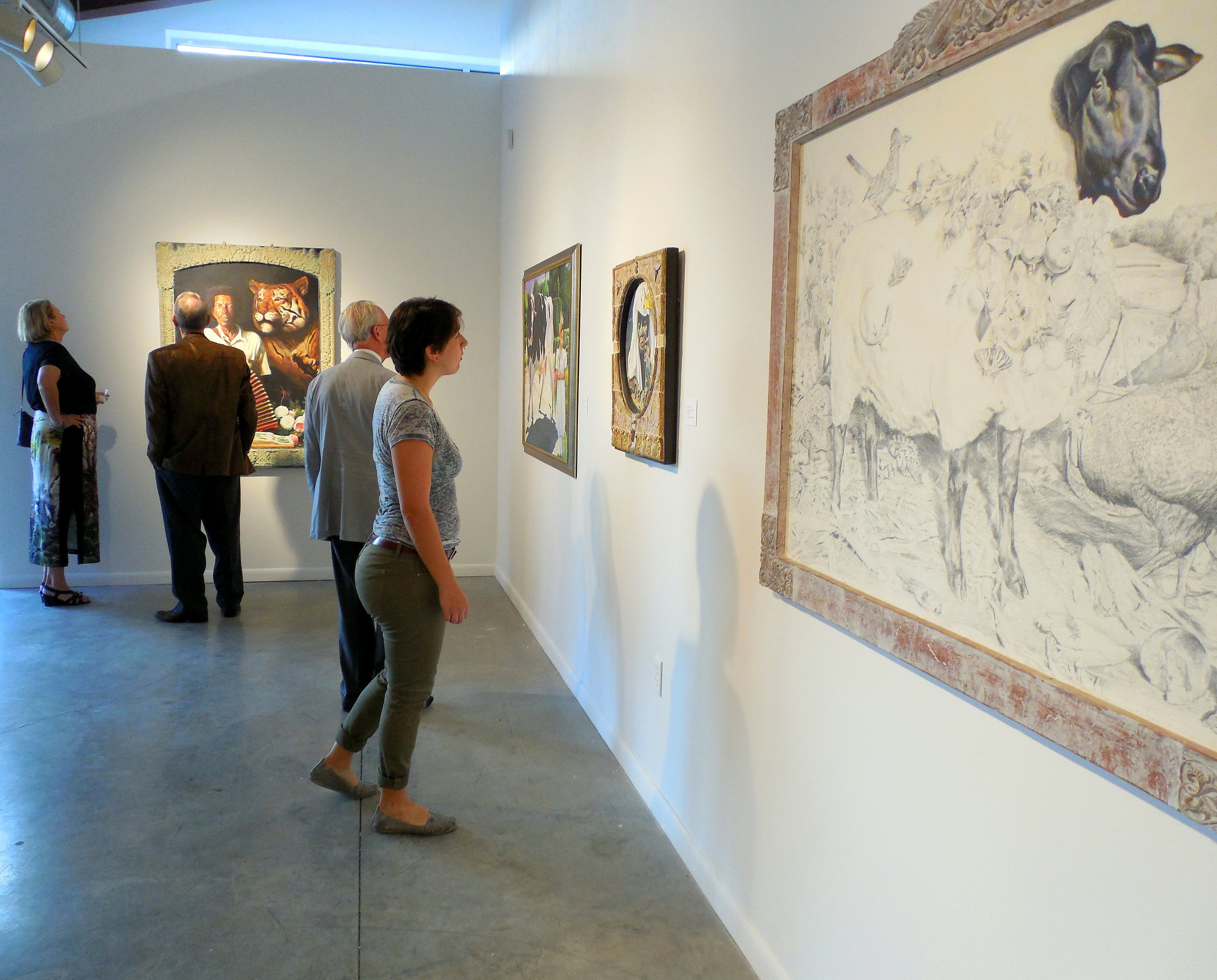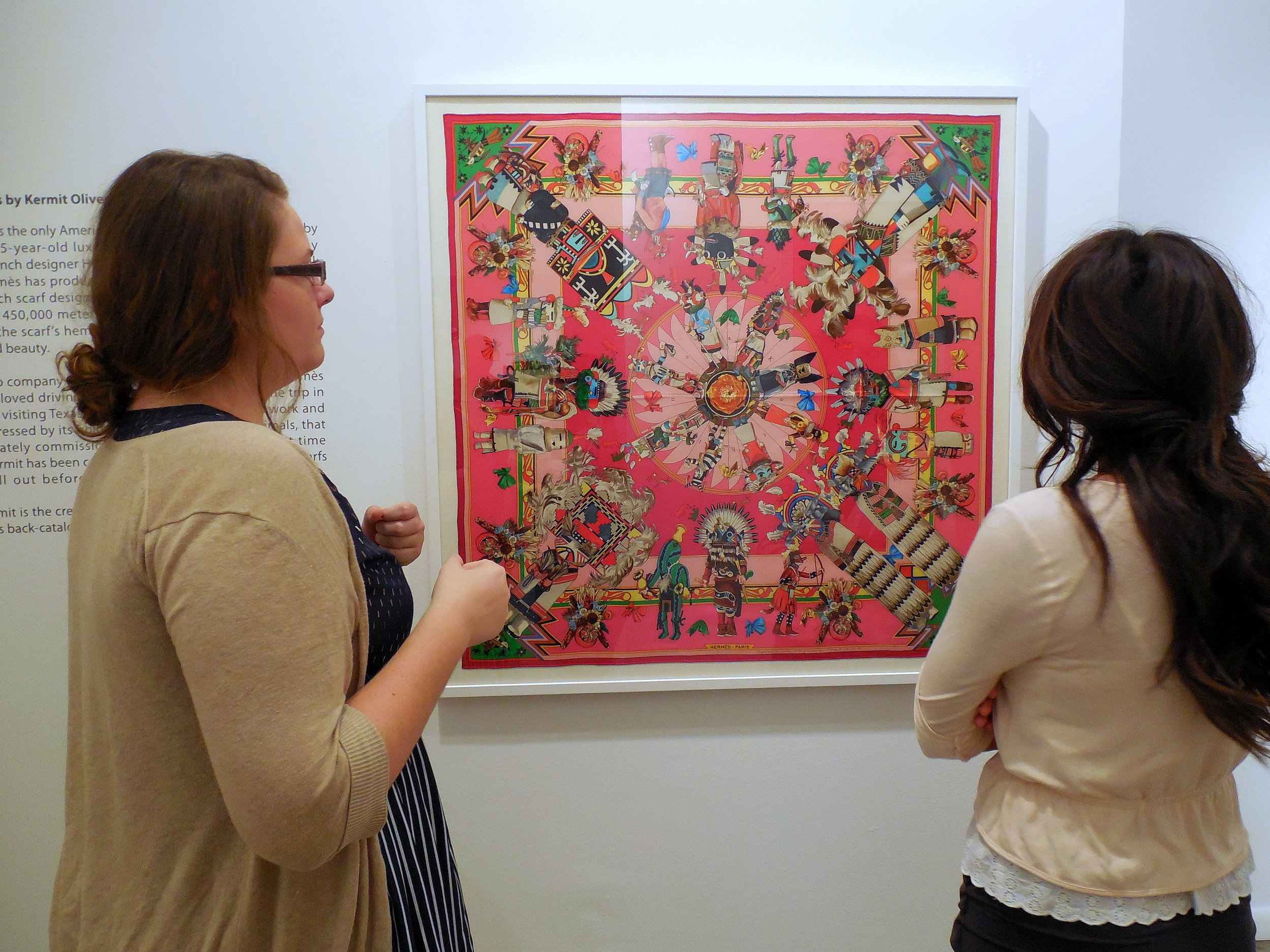 In 1983, ALH established the Texas Artist of the Year award as a dynamic project documenting Contemporary Texas art history. The award recognizes artists who have demonstrated exceptional creativity and goutstanding achievement, and whose work has had a significant and positive impact on contemporary visual art in Texas. Those who have been recognized have already produced a significant body of work and stand apart as leading figures and visionary talents within the field of contemporary art in Texas. Artists are nominated by a panel of distinguished jurors from across Texas. Jurors determine the award winner and remain anonymous until the winner is announced. Since its inception, thirty-four outstanding artists have received the distinction of Texas Artist of the Year. Past recipients include Francesca Fuchs, Trenton Doyle Hancock, Terrell James, Amy Blakemore, Havel Ruck Project, Rachel Hecker, Aaron Parazette, Mary McCleary, Joseph Havel, Melissa Miller, Al Souza, The Art Guys, Dick Wray, Luis Jiménez, Bert L. Long, Jr., Jesús Moroles, James Surls, and Dr. John Biggers, among others.
In 1989, ALH expanded the award to include patrons with its Texas Patron of the Year award for extraordinary individuals whose efforts have helped advance the work of Texas artists. Past patron honorees include Jereann Chaney, Lynn Goode, Annise Parker, Mayor of Houston (2010-16), Stephanie Smither, Leigh & Reggie Smith, Judy & Scott Nyquist, Victoria & Marshal Lightman, Leslie & Brad Bucher, Anne & James Harithas, Gus Kopriva, and Clint Willour, among others.
In 2013, ALH celebrated its 65th Anniversary as an arts organization and the 30th Anniversary of its Texas Artist of the Year award. In recognition of this occasion, Art League Houston established the Lifetime Achievement Award in the Visual Arts for artists whose career has spanned more than forty years, and who have made an outstanding contribution to the world of visual art in Texas and beyond. Past honorees include George Smith, Jesse Lott, Forrest Prince and Kermit Oliver. In 2019, ALH expanded the Lifetime Achievement Award to biennially honor visionary and artistic leaders in the community whose creative work has had a positive and long-lasting impact on contemporary visual art in Texas.
TEXAS ARTIST OF THE YEAR
Francesca Fuchs, 2018
Trenton Doyle Hancock, 2017
Terrell James, 2016
Amy Blakemore, 2015
Havel Ruck Project, 2014
Rachel Hecker, 2013
Aaron Parazette, 2012
Mary McCleary, 2011
Joseph Havel, 2010
Keith Carter, 2009
Melissa Miller, 2008
Dixie Friend Gay, 2007
Al Souza, 2006
The Art Guys, 2005
Richard Stout, 2004
Virgil Grotfeldt, 2003
Sharon Kopriva, 2001
Dick Wray, 2000
Linda Ridgway, 1999
Luis Jimenez, 1998
Gael Stack, 1997
Lucas Johnson, 1996
Robert Wilson, 1995
Karin Broker, 1994
George Krause, 1993
James Surls, 1991
Bert L. Long, Jr., 1990
Jesús Moroles, 1989
Dr. John Biggers, 1988
Charles Pebworth, 1987
Charles Schorre, 1986
Charles Umlauf, 1985
Dorothy Hood, 1984
E.M. (Buck) Schiwetz, 1983
TEXAS PATRON OF THE YEAR
Jereann Chaney, 2018
Lynn Goode, 2017
Poppi Georges Massey, 2016
Mayor Annise Parker (2010-16), 2015
Stephanie Smither, 2014
Leigh & Reggie Smith, 2013
Judy & Scott Nyquist, 2012
Victoria & Marshall Lightman, 2011
Leslie & Brad Bucher, Patrons 2010
Karol Kreymer & Robert Card, M.D., 2009
Ann & James Harithas, 2008
Gus Kopriva, 2007
Clint Willour, 2006
Lester Marks, 2002
Sue Rowan Pittman, Patron 1989
LIFETIME ACHIEVEMENT IN THE VISUAL ARTS AWARD
George Smith, 2018
Jesse Lott, 2016
Forrest Prince, 2015
Kermit Oliver, 2013