Thank you for supporting Art League Houston!
Your donation is helping to sustain our exhibition, educational, and community-based programming throughout the year.
Contributions are tax-deductible to the extent provided by law.
Art League Houston (ALH) adds to the unique creative identity of Houston by serving as a hub for the appreciation of and participation in contemporary visual art - uniting a variety of audiences across cultural, gender, and sexual identities, age, level of engagement in the art community, professional success, and socioeconomic status.
ALH demonstrates its relevance to the local community by crafting programming to engage a wide range of individuals whether they be professional artists, students of all ages, casual hobbyists, art patrons, or even commuters.
ALH is dedicated to ensuring its exhibition, educational, and community-based programming is inclusive and reflective of Houston's diverse community at large, regardless of cultural identity, socioeconomic status, education level, or health. The design and implementation of ALH's educational and community-building initiatives are driven by a commitment to accessibility, lifelong learning, and service to the greater Houston community.
Exhibition Sponsorship Program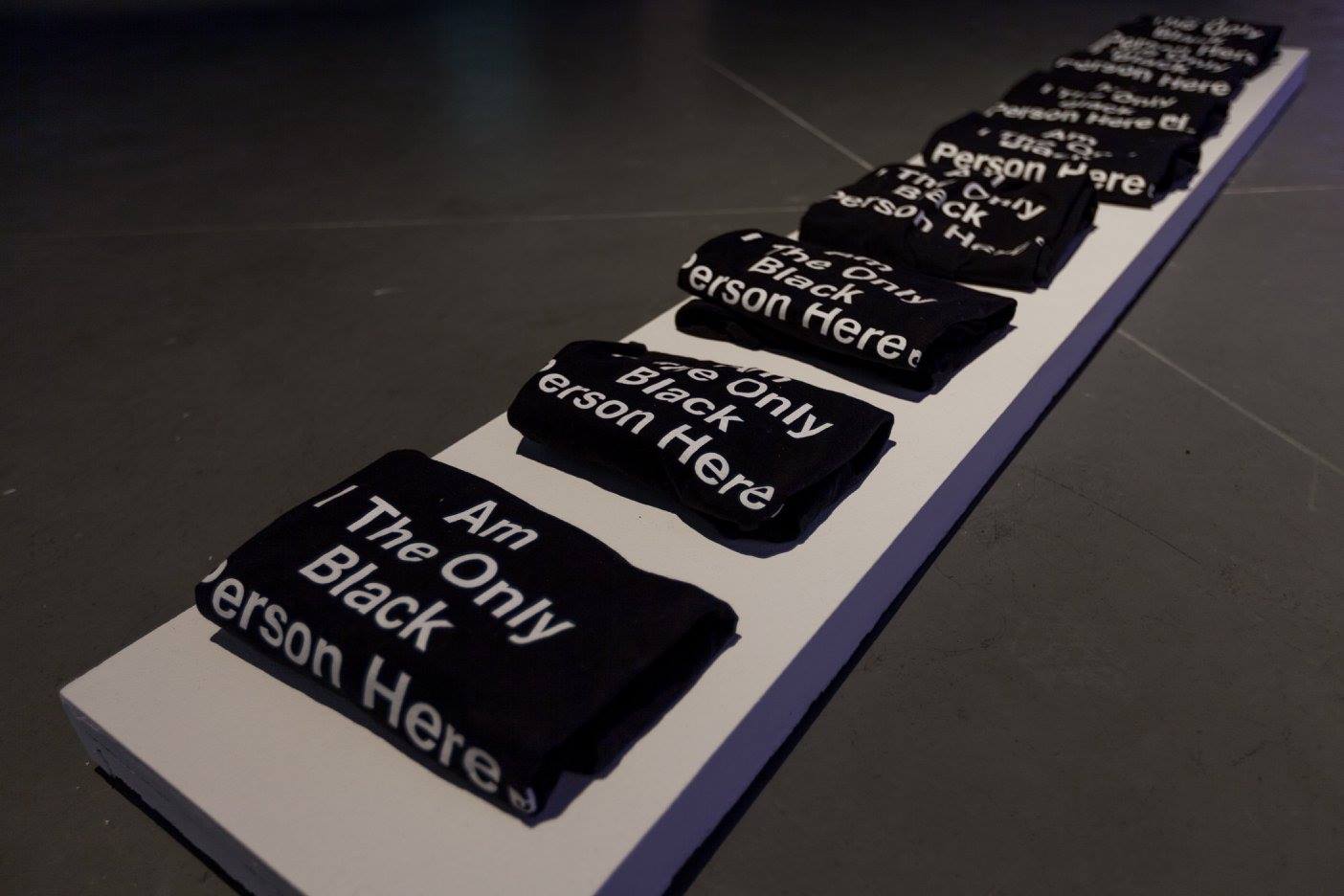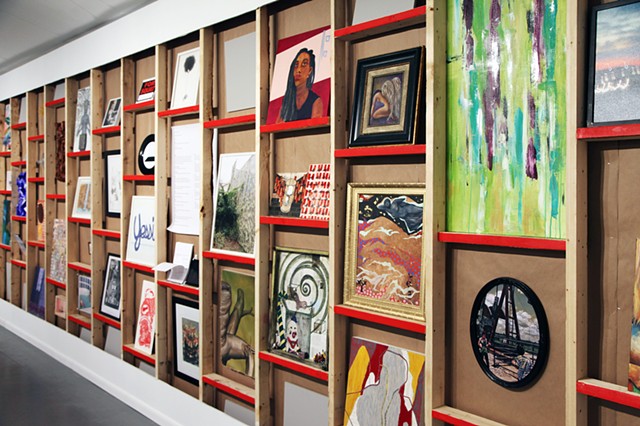 Art League Houston's (ALH) Exhibitions program presents diverse, and underrepresented local, regional, and national artists in a flexible and casual atmosphere inviting the community to consider art in unconventional ways. ALH remains committed to supporting artists and artist projects which present fresh, inspired, and ambitious projects that address social, political, and cultural issues relevant to the local community.
ALH utilizes a hybrid exhibition selection process which employs a combination of:
An open call in an effort to be open and democratic

Artist advisory board input to ensure ALH is reflective, relevant and responsive to the local community

Focused curatorial vision to foster a thoughtful and critical exploration of current issues
Each year, ALH presents approximately 25 exhibitions, where each group of exhibitions is programmed so that national and/or international artists are exhibited alongside local artists, encouraging a geographical-based dialogue as it relates to art making, as well as introducing artists from outside of Texas to a local audience. ALH's facility offers several opportunities for the public to physically engage with art including three exhibition galleries, an outdoor sculpture garden and an on-site coffee shop. ALH's exhibitions harness the power of creativity and inspiration to facilitate a responsive cross-community dialogue around not only contemporary art practices, but also current events and issues. Through a deliberate balance of unconventional, audacious projects and practical artistic training and participation, ALH endeavors to both look to the future and celebrate the past, while evolving with the city and contemporary arts landscape.
In 1983, ALH created the Texas Artist of the Year award as a dynamic annual project documenting Texas art history. ALH was the first organization in the state to develop such an award, and thirty-four artists have been honored to date. ALH expanded the award in 1989 to include patrons with its Texas Patron of the Year award for extraordinary individuals whose efforts have helped advance the work of Texas artists. Furthermore in 2013, ALH established the Lifetime Achievement Award in the Visual Arts for artists whose career has spanned more than forty years and who have made an outstanding contribution to the world of visual art in Texas and beyond. These awards are intended to educate the Houston community about the significance of these artists, while elevating their regional and national profile.

ALH is also one of the most trusted organizations in the art community, due to both its longevity and the relationships built in the community through artist advocacy, and a commitment to equitable compensation for all exhibiting and presenting artists. ALH's commitment to supporting the growing needs of artists has been a driving force of the organization since its inception. In 2014, ALH was the first arts organization in Texas to become W.A.G.E. Certified.

Gifts to the Exhibition Sponsorship Program underwrite all costs associated with producing and mounting exhibitions in Art League Houston's three galleries. To invest in the future of this innovative and responsive exhibition program, we urge you to make a contribution today.
GERTRUDE BARNSTONE SCHOLARSHIP FUND
Each summer, teens are awarded the opportunity to attend the Summer High School Studio Art Intensive program at Art League Houston for free through the Gertrude Barnstone Scholarship Fund.
Gifts to this Fund underwrite all costs associated with providing scholarships to attend the Summer High School Studio Art Intensive program. To invest in the future of this organization and its rigorous, in-depth studio art experience for high school student, we urge you to make a contribution today.
About Gertrude Barnstone
Montrose- based artist, Gertrude Barnstone creates glass and steel sculptures. She is a San Jacinto High School alumnus, Rice University graduate and sculptor who has been blazing trails for more than 40 years. She helped lead the way in the desegregation of Houston schools in the 1960's and a decade later served as President and Treasurer of the Texas ACLU Foundation Board. She also co-founded Houstonians for Global Warming Action and the Artist Rescue Mission.

Barnstone, a mother of three (Dora Barber of Tampa, Fla., Lily Wells of Montrose, George Barnstone of Montrose) and grandmother of five, began taking art classes at the Museum of Fine Arts, Houston when she was 7 years old. Art has been a life long passion. In the 1970's she studied welding and became a master welder, something unheard of at that time for a women. Her sculpture has been widely exhibited and she has shown at Art League Houston on several occasions. Recently, at eighty-nine years of age, she was commissioned by a patron to create a new gate for their residence.
Art League Houston is funded in part by a grant from the City of Houston through the Houston Arts Alliance, Houston Endowment, Inc. Brown Foundation, Inc. Texas Commission on the Arts, and National Endowment for the Arts.
Art League Houston acknowledges the following individuals, private foundations, public funders, and corporations for their support this season:
Jason Aigner • Gayle Alstot • Christian Barker • Bobby Bass & Adrian Robles • Philippe Benitez • Minnette Boesel • Amy Blakemore • Sarah Bray • Brown Foundation, Inc. • Jereann Chaney • Credit Suisse • Rania & Jamal Daniel • Robert Daniel & Julia O'Bryan Reynolds • Eleanor & Frank Freed Foundation • Annabel Elsner • Arvia & Jason Few • Field of Study • Michael Golden • Lynn Goode & Harrison Williams • Zachary Gresham & Pablo Moreno • Mary Clark Hallab • The Heimbinder Family Foundation • Houston Endowment, Inc • Greater Houston Community Foundation • Kerry Inman & Denby Auble • Inman Gallery • Innovant Public Relations • Cara Lambright • Brian & Jessica Leeke • The Levant Foundation • Victoria & Marshal Lightman • Apama Mackey • Marlene Marker, The Marker Group • Lester & Dr. Penelope Marks • Rebecca & Sean Marshall • Scott Marshall • Poppi Georges Massey • Alan MacAdams • Kathrine G. McGovern • John P. McGovern Foundation in the name of Kathrine G. McGovern • Susana Monteverde • National Endowment for the Arts • National Guild for Community Arts Education • National Council of Jewish Women/Greater Houston Section • Jill Nepomnick • Judy & Scott Nyquist • Crystal & Don Owens • Kristen & Drew Perrin • The Powell Foundation • Elisa & Steve Press • Aaron Reimer • Sergio Rojas • Stephanie Roman • Saint Arnold Brewing Company • Dylan & Jordan Seff • SK Foundation • Leigh & Reggie Smith • The Smither - Langley - Johnson Families • Alexander Song & Juan Martinez • Scott Sparvero • Jacques Louis Vidal Charitable Fund • Wells Fargo • Workhorse Printmakers • Wortham Foundation • Robert & Lauri Wray • Jonathan & Meagan Yager